WHO ARE WE AND WHAT DO WE DO?
MRCC is a ISO 27001 and ISO 9001 certified IT solutions company founded in 1996. We offer skilled expertise in Application Modernization, Content Management Systems, Augmented Reality and Virtual Reality, QA & Testing, Managed Cloud services, Oracle ERP, Enterprise Data Management services, and much more. Enterprises worldwide count on us to help them meet their diverse challenges of digital transformation and reimagine their businesses for the digital age.
We enable organizations to attain digital fluency through innovative technological solutions. We firmly believe technology should not only support your business but that it should also help your business advance by leaps and bounds. That is why we create innovative solutions that are socially desirable, economically profitable, and technologically feasible. A combination of our application services and consulting capabilities enables our clients to meet the technology needs of the present while preparing them to be future-ready.

Genesis
Founded in 1996 and headquartered in Billerica MA

Vision
At MRCC we want to emerge as the #1 global leader in transformative technology solutions, one that is trusted by clients, associates, and business partners globally.

Mission
Build the most respected transformation solutions company which becomes the natural choice amongst our customers, employees, shareholders and communities.

Values
Transparency
Integrity
Accountability
Respect
Innovation
Commitment to Client
WHY CHOOSE MRCC FOR TECHNOLOGY?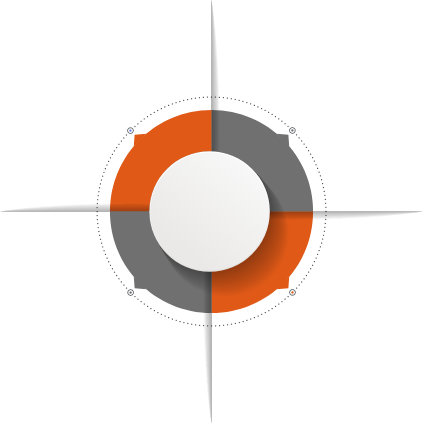 Dedicated to Drive High Performance

We are dedicated to helping you make the most of emerging technology to allow you to anticipate trends, mitigate risk, assess potential, and validate organizational readiness.

Agile and Resilient Solutions

At MRCC, we are committed to creating agile and resilient solutions that help organizations navigate smoothly, even in challenging conditions.

Enabling You to Transform

By reinventing and managing your most crucial business processes with efficient ways of working, we empower you to respond more intuitively and swiftly to changing market dynamics that allow you to maintain your competitive vanguard.

Achieving Business Value Through a Human-Centred Approach

We know that business value isn't achieved only through technology, it also needs people: It's the Human-Centered approach to technology that allows us to deliver meaningful solutions with real economic value.
Anil Shah

President/CEO

X

Anil Shah

President/CEO

Anil Shah is the founder and President/CEO of MRCC. As a firm believer that building a successful institution is highly dependent on forging result-oriented partnerships and creating new knowledge, his extensive experience has steered MRCC to ride the waves of the changing digital landscape. Through several valuable joint ventures and august partnerships, he has guided MRCC to emerge as a global leader in simplified transformative solutions that have helped organizations enhance their people, processes, and technologies.

Anil holds a master's degree in Computer Science from the University of New Haven, CT. He began his career as a software developer who developed trading systems. Anil has worked as a software engineer who has developed many applications and lower-level networking systems. The last job he held before founding MRCC was with DEC (Digital Equipment Corp). MRCC started as a software project development company, and later it developed into a global corporate learning, educational publishing, technology, and IT staffing solutions provider. Anil credits his success early on to his UNH professors and later to many colleagues, managers, and clients who required the best of him.
Outside MRCC, Anil can be found immersing himself in several philanthropic activities. He has helped run entrepreneurial workshops for community-based as well as educational organizations. He is a trustee of the Kutchi Jain Foundation (KJF) that provides housing to 2500 underprivileged families in Mumbai, India. He is a board of governor at the University of New Haven, Charter member of Tie-Boston.

His pioneering spirit has inspired many to never lose sight of the big picture, and he aims to nurture the next generation of leaders in the ideologies of symbiotic growth so that every individual aspires to play their part to affect a small change that will eventually lead to an exponential effect. His efforts in delivering transformative solutions have shaped the course of the organization, and it is the reason that today, MRCC is emerging as the number 1 simplified IT solutions provider in the world.

Deeptanshu Tiwari

Executive Vice President

X

Deeptanshu Tiwari

Executive Vice President

Deeptanshu Tiwari is the Executive Vice President at MRCC. He has a track record of driving enterprise-wide transformation through extensive analysis and focused execution. As a zealous results-driven professional who believes in staying calm throughout the process, he is responsible for running the day-to-day business operations, shaping the company's strategic agenda, and aligning priorities across the MRCC executive leadership team. Identified as a seasoned sales executive, a polyglot of the learning business, a leader, and an architect with a core focus on business development, strategic business planning, product concept ideation, market penetration, and operational and delivery management, he focuses on bringing continuous innovation to clients through transformation initiatives and market value enhancements.

With over 15 years of industry experience, Deeptanshu's influence is wide-ranging. As a result of this experience, he has developed a unique ability to navigate complex organizational challenges and incubate new business ventures. With a proven track record of increasing profitability and productivity from the operations point of view, he passionately strives to achieve impeccable standardization and centralization of workflows and establishing benchmarks to achieve unparalleled quality and timely deliverables.

Deeptanshu studied Marketing at the Institute of Management Studies- IM Banaras, Hindu University. He joined MRCC in 2019 and was Vice President for Business Solutions and Operations at his former company.

Siva Peruvemba

Director of Technology

X

Siva Peruvemba

Director of Technology

Siva Peruvemba is the Director of Technology at MRCC who spearheads the long-term technology vision and drives innovation across the company. With more than 30 years of experience, he is responsible for reshaping the technology models to simplify, modernize, and empower the clients' enabling IT systems that form the backbone of their business. He is an active leader in business and technology communities and devotes much of his efforts to pursuing Oracle eBusiness application implementation, customization, and upgrades. As an application developer and development manager in a wide variety of business applications, he specializes in business analysis, requirements evaluation and gathering, and designing technical solutions. He also provides development assistance for Oracle ERP/CRM applications, Oracle financials, manufacturing, distribution, and CRM modules.

Siva holds a Bachelor's of Science in Statistics.
Outside of MRCC, Siva devotes his time to several community organizations as a lead volunteer.

John Ryan

Controller of Finance

X

John Ryan

Controller of Finance

John Ryan is the Controller of Finance at MRCC who specializes in the design, development, and management of comprehensive corporate accounting systems. With more than 25 years of experience, he exudes the ability to understand business processes and link accounting with general operations, strategic planning, and systems integration and is equally effective in capturing cost reductions through process redesign, internal controls, and performance management.
Identified as a results-driven, dynamic, financial professional, he is skilled at creating financial models, interpreting complex data sets, and guiding forecasts. Jay is committed to ensuring a balanced portfolio of growth initiatives and maintaining a high level of integrity and transparency.
Jay holds a BBA degree in Accounting and Finance from Wilfrid Laurier University, is a certified CA from the Canadian Institute of Chartered Accountants, and is also a Certified Public Accountant.
Outside MRCC, Jay spends his time playing hockey, mountain biking, hiking, canoeing, motorcycling, and playing the guitar.

Sandeep Khanduja

Finance Controller

X

Sandeep Khanduja

Finance Controller

Sandeep Khanduja is the Finance Controller at MRCC. A Green Belt certified Chartered Accountant and veteran in finance with 20+ years of experience, Sandeep has adorned diverse roles which include Product Controller, Financial Controller, Operations Service Delivery Leader, and Project Manager in Finance and Accounts space with several esteemed global organizations. At MRCC he engages in developing and spearheading financial strategies, including risk minimization plans and opportunity forecasting, high-level financial reporting and analysis, improving efficiencies, and reducing costs across the business. Sandeep received his MBA from IIM Kozhikode, and his key skills include Financial Reporting, People Management, Cross-Functional Team Leadership, Project Management, Process Improvements, Client Management and much more. As a thorough perfectionist with a flair for multitasking, he advocates strongly in favor of the 'Never Say Die" attitude and imparts the same energy to his team as well.